​The Hidden Gems of Skye - The Aurora Borealis (Northern Lights)
---
19.02.2023
The Hidden Gems of Skye - The Aurora Borealis (Northern Lights)

With very little light pollution normally associated with big towns and cities. The Isle of Skye is known for its dark skies. Enthusiast of star gazing or Northern Lights, flock to Skye all year round to look up!
The dark skies provide for the canvas on which the solar wind paints vivid spectacles. Isle of Skye has its own Northern Lights expert. Andy Stables from Glendale (which is only 3 miles away from The Three Chimneys) is recognised worldwide for his website https://aurora-alerts.uk which helps to track the activity in space and to be alerted when the spectacle begins.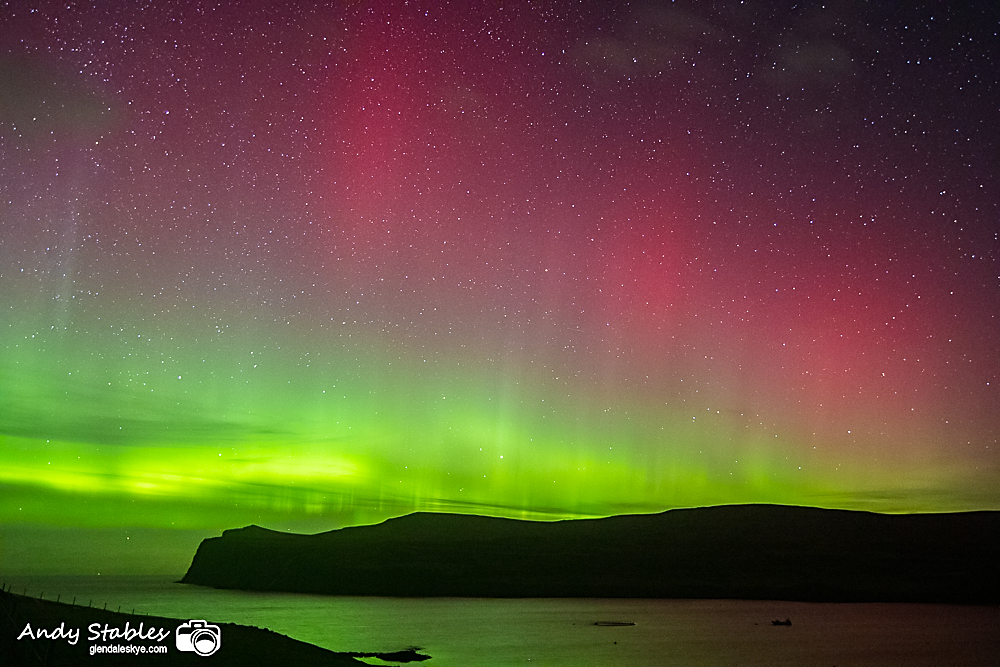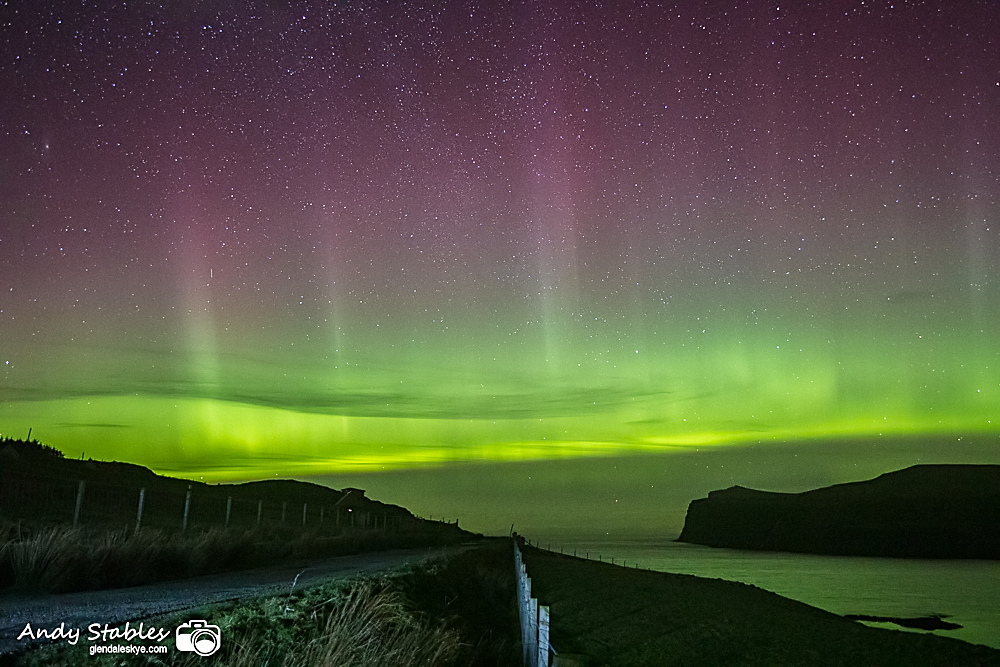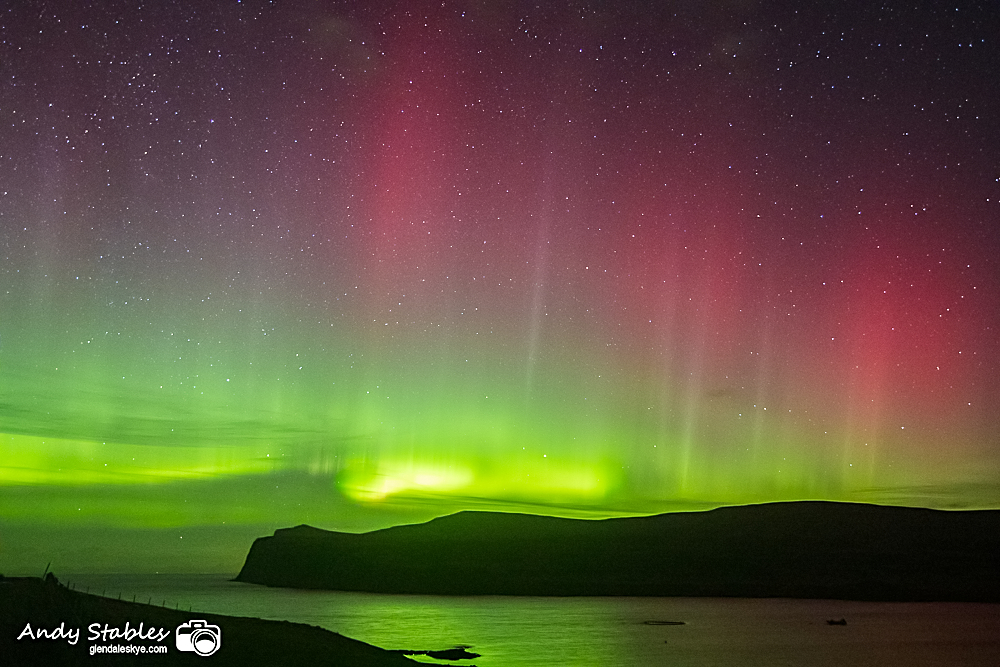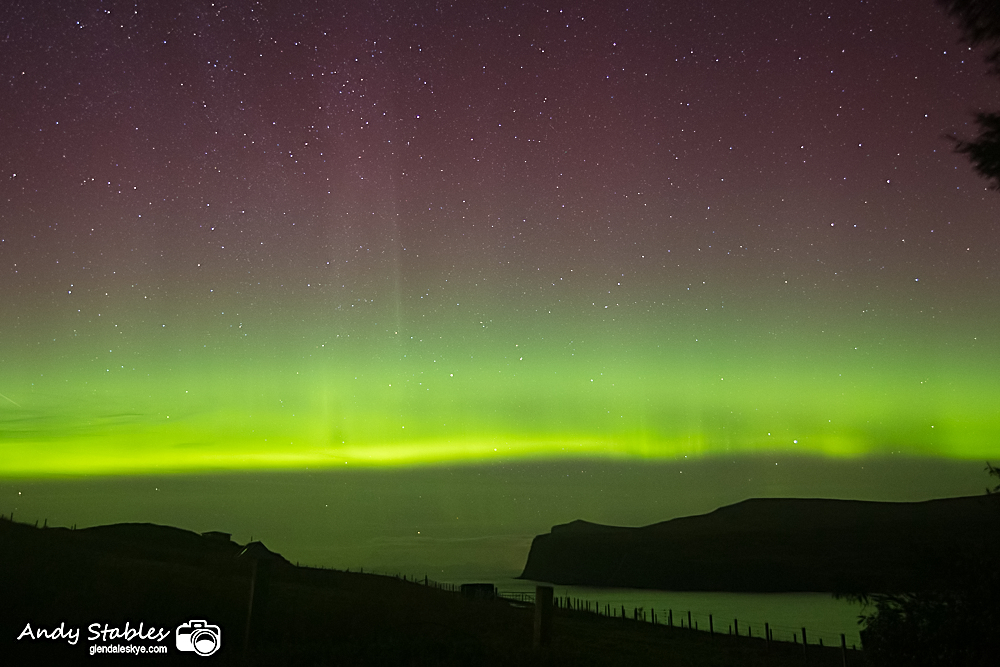 Here are some of the latest pictures of the stunning aurora that took place on the 15th of February 2023. We would like to say thank you to Andy Stables who has kindly shared his stunning photographs with us.


You cannot see auroras on Skye in June and July because it is too light at night. The best times of year are October through to March. The best months for aurora are around the equinoxes: March, September, and October.
Your best chance to experience aurora early this year is this March.

Book and stay with us this March.

Look up and count the stars with us!