New wine pairing
---
19.02.2023
February is an exciting time here at The Three Chimneys as we start looking to the busy season ahead and start to prepare an update and refresh of the wine list especially our wine by the glass selection.
Because all of our glasses match the dishes on our menu extra thought and care go into each selection.
Our newest addition is the Cullen 'Mangan Vineyard' Sauvignon Blanc Semillon blend from Margaret River in Western Australia. A blend more at home in Bordeaux than Australia.
Cullen is an estate that I have been following for many years, famous for their stunning Cabernets Sauvignons that rival some of the best. They are one of the first biodynamic and carbon positive (meaning they capture more carbon in the soil than they produce) wineries in the region and make a stunning array of wines that really speak of a sense of place with minimal intervention to allow the purity and quality of their fruit to shine through.
The Mangan Sauvignon Semillon was fermented naturally without any oak allowing the vibrant citrus fruit to shine through, the addition of Semillon adds weight to the wine giving a generous mouthfeel.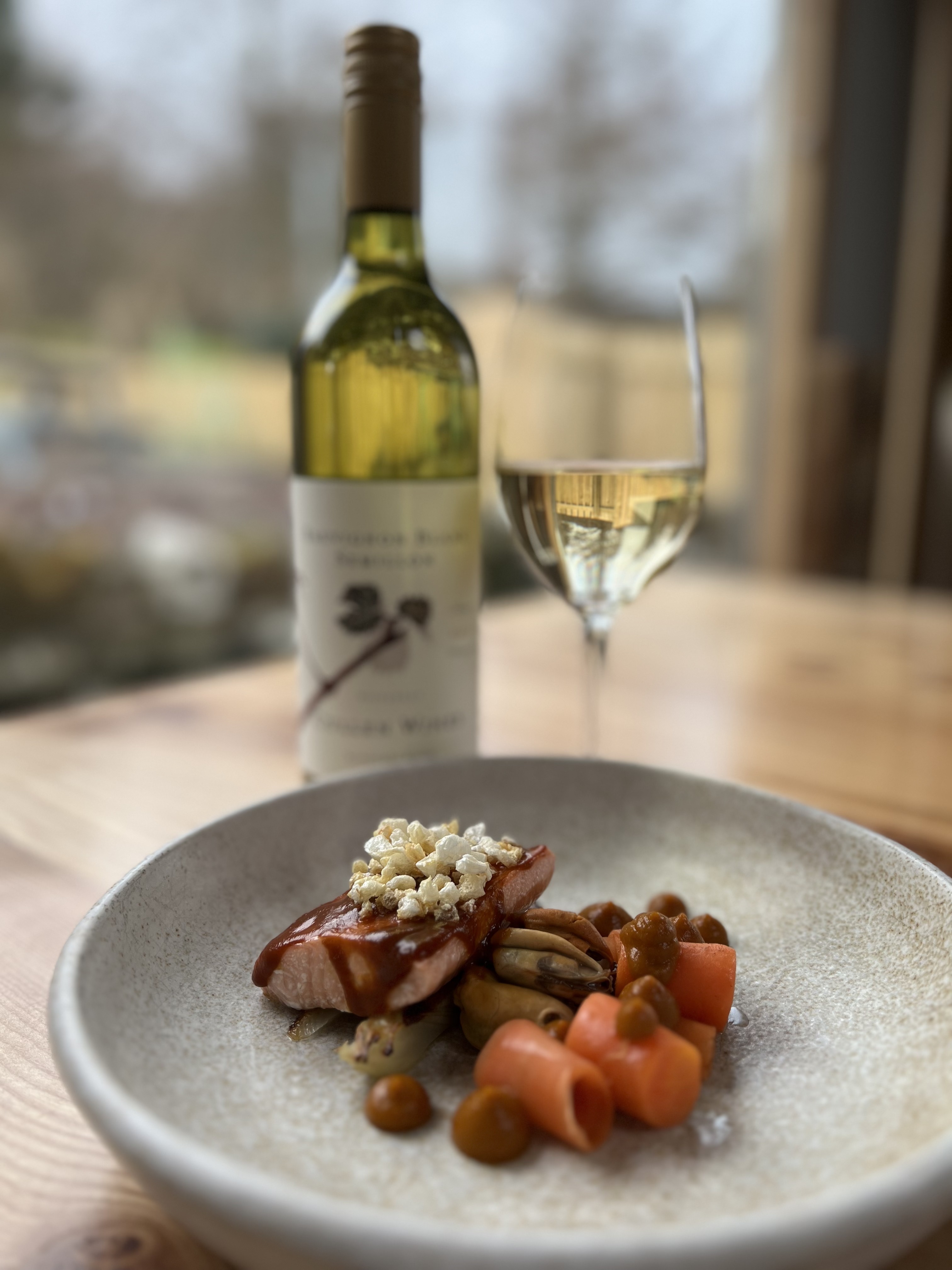 We have paired this with our duck fat confit salmon that has been brushed with a sweet and sour glaze garnished with confit and pickled carrot, pickled mussels and a carrot and miso puree. The citrus acidity in the wine cuts through the fattiness of the salmon and adds even more complexity to the glaze leaving your palate feeling refreshed ready for the next bite!
Danny