Down the memory lane - Welsh cakes
---
19.02.2023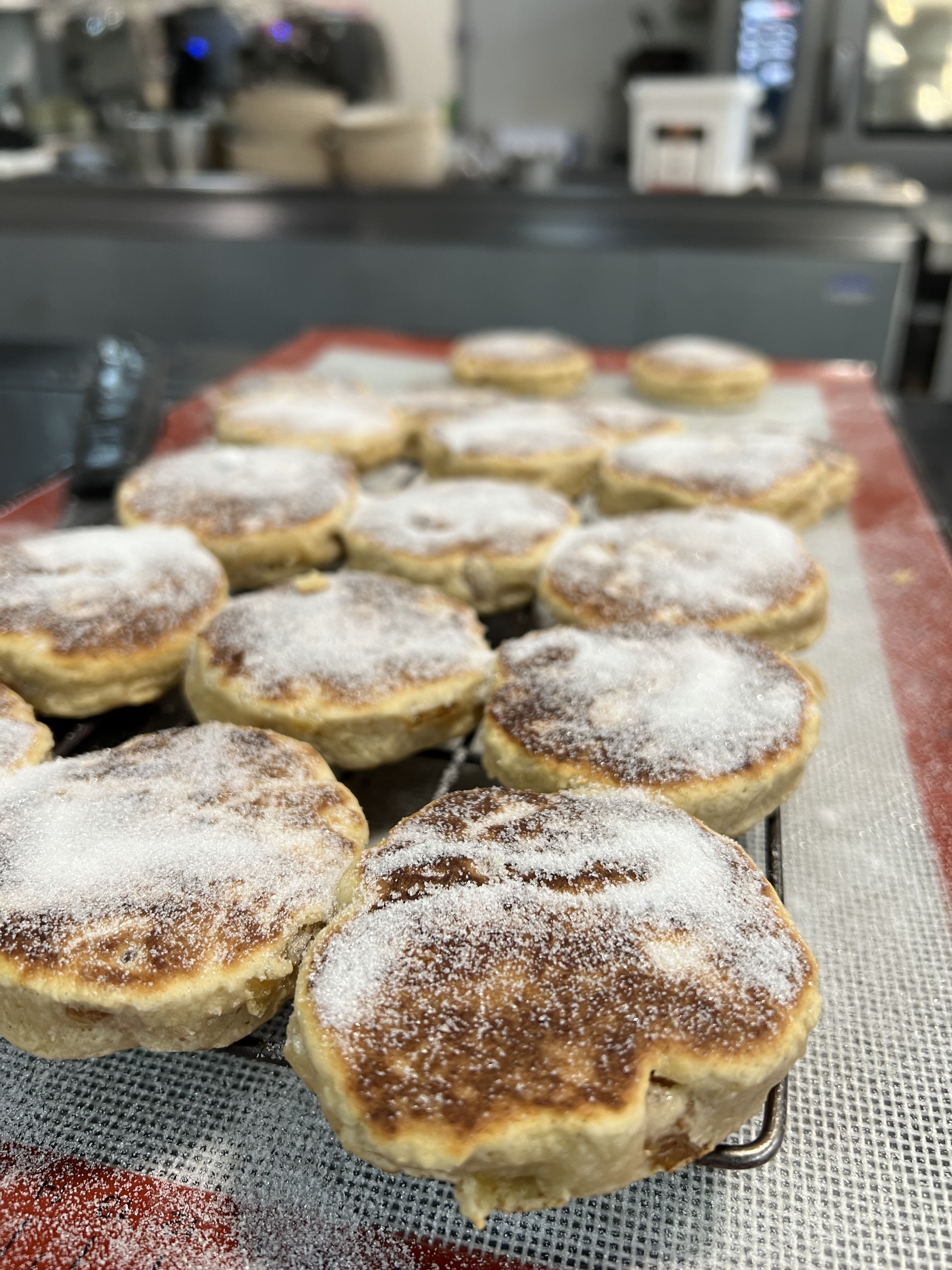 When I visited my Nanny in Milford Haven as a boy, there was always a tin of Welsh cakes in the kitchen. Spread the Welsh cake with plenty of salted butter, there was nothing better. Childhood memories are one of the strongest feelings in food. After losing Nanny in summer of 2016, this became even more special recipe. I share this family recipe with you - my Three Chimneys Family. I love the gentle spices and citrus notes present in the cake.
Welsh cakes
325g of self-raising flour, plus extra for dusting
125g of golden caster sugar
125g of butter, chillled and diced
2 eggs
50g of mixed peel
25g of raisins
25g of sultanas
2 good pinches of mixed spice
salt
1 dash of whole milk
Mix together the flour, sugar, salt and mixed spice in a bowl.
Using your fingertips, rub the butter into the flour mixture until it resembles fine breadcrumbs.
Stir in the mixed peel, raisins and sultanas until well-combined.
Add the well beaten egg. Add a splash of milk, if necessary, to bring the mixture together until you've formed a soft dough.
Sprinkle flour on a work surface and roll out the dough to a 1cm thickness with a rolling pin. Cut out rounds with a 7cm cutter.
Cook the cakes over a low heat about 180 degrees, on a skillet for 4-5 minutes on each side. Remove from the heat and serve warm sprinkled with sugar and finished with butter.
Enjoy!